Wij bieden reguliere
Sleuteltuimelaars
aan die in verschillende maten verkrijgbaar zijn. Wij vervaardigen deze producten met behulp van materialen van de hoogste en beste kwaliteit op basis van de nieuwste technologie in overeenstemming met de kwaliteitsnormen en normen. Deze producten kunnen klanten van ons gebruiken tegen betaalbare prijzen.
Vasthouden aan onze business principe van "eerlijkheid, kwaliteit, innovatie en de klant prioriteit, en het handhaven van onze ontwikkelingsstrategie - het nastreven van uitmuntendheid in corporate development, productie, diensten en merken inrichting", bieden wij klanten de beste
Sleuteltuimelaars
van over de hele wereld.

Sleuteltuimelaars

Model - Lock Cylinder of Pin Tumbler (8 pins)

Betrouwbare manipulatie- en boorbescherming door hoogwaardig sluitsysteem en speciale pennen zijn met hoge veiligheid.

Octrooi:VS:6519988,Frankrijk:115651,Taiwan:193248,Duitsland:201 19 663.8,Vasteland

China:530843,Japan:3084152,Israël,Italië,India en andere landen solliciteren.

Materiaal:Messing cilinder en sleutel
Technologie:
8 onafhankelijke vergrendelingselementen in 3 vlakken,met belangrijke variaties tussen 10000 nos.
Met slechts 18 mm diameter,flexibiliteit bij het maken van verschillende sluitelementen en lengtes vanaf 15.65mm tot 23.15 mm.
8-15 onafhankelijke vergrendelingselementen in 3 vlakken,met 1728 tot 1,953,125 toetsvariaties.
Buitenafmetingen van 15 mm kunnen worden aangepast;-22mm lengte.
Anti-boorbescherming via gehard stalen pennen of plaat.
speciale anti-pick-pin-systeem met hoge beveiliging.
Componenten van hoge kwaliteit,Roest-gratis materiaal voorkomt corrosie;.
Met beveiligingskaart
Toepassingen:Voor alle sloten die een hoge mate van beveiliging vereisen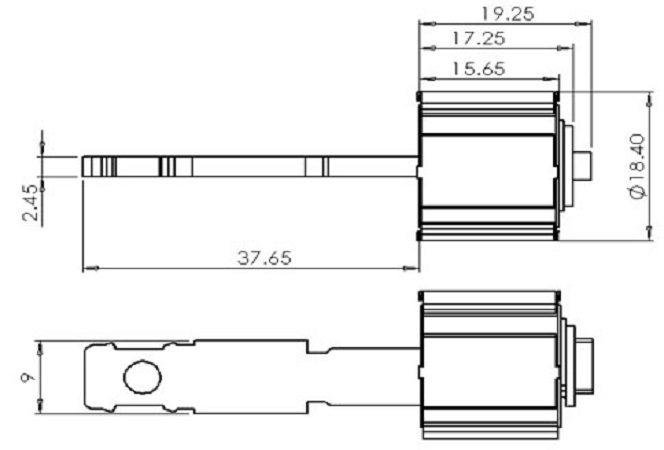 ONE LUS INTERNATIONAL CO., LTD.
Lock Cylinder of Pin Tumbler (8 pins)
none
999999999
http://schema.org/InStock
USD
2020-12-31
https://www.cylinder-lock.com/nl/key-tumblers.html
ONE LUS INTERNATIONAL CO., LTD.
90
out of
100
based on
100
user ratings
Enquiry Now
Producten Lijst