ONE LUS INTERNATIONAL CO., LTD. is the leading manufacturer, supplier and exporter of
Van Locks
in Taiwan. Manufactured using high quality raw materials our products highly reliable and durable and caters to a wide range of diverse customer's requirement. Designs and patterns that meet the latest trends prevailing. Our products are also known for their excellent quality, prompt service and reasonable price.
Our company specializes in supplying the best Van Locks products. The secret to success in the international arena. All of our colleagues do business with customers. We do not make promises to customers lightly. Once we make a promise, we must go all out regardless of the cost. The customer is us. Therefore, we give priority to the needs of our customers, and we strive to establish far-reaching partnerships with customers, and become a long-term important partner that customers trust and rely on for success. We assure you that our company is capable of providing the best products and after-sales service.
Van Locks
Model - Van Locks
Special develop this item to protect your valuable vehicles with not only nice looking but also with highly security.
Choose Onelus, Choose Security.
FEATURES:
This Hidden Shackle Lock System combined with our unique padlock provided the most complete package available.
Stainless Steel lock and hasp provides weather proof and anti-rust purpose.
The Special dimension is designed at Ø65mm is different from the normal size on the market. Little smaller but with the anti-drilled cylinder protection.
Patent applying.
Smoothly surface – Our unique installation design for hidden shackle and screws for highly security and good looking.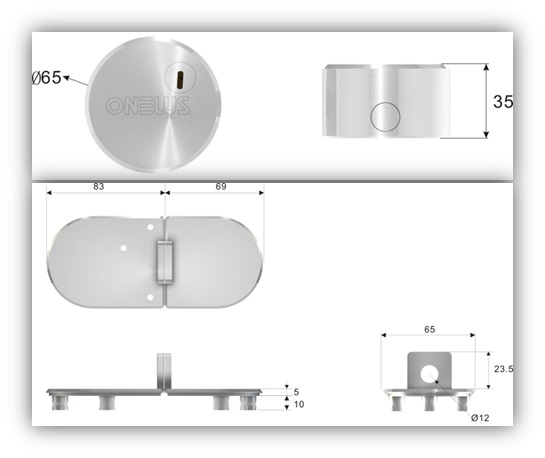 ONE LUS INTERNATIONAL CO., LTD.
Van Locks
none
999999999
http://schema.org/InStock
USD
2020-12-31
https://www.cylinder-lock.com/van-locks.html
ONE LUS INTERNATIONAL CO., LTD.
90
out of
100
based on
100
user ratings
Enquiry Now
Products List