Meil on tehniline
Võtmeklaasid
tootja, tehas tarnija ja eksportija tehases Taiwan. Aktiivset huvi, saame pakkuda teile viimaseid projekti turu soodsaimat hinda ja teenust. Võtame OEM ja ODM tellimusi. Tugev taust disainerid ja tehased, saame erinevaid tooteid vastavalt kliendi soovile osa. Kui sa püüad, siis on rahul meie toodete ja teenuste kohta.
Kui olete huvitatud meie toodetest, palun ärge kõhelge meiega ühendust. Meil on au teid vastu taotlusi. Meil on innukas, et teha äri koos sinuga. Loodan, et sa ei leia konkreetset
Võtmeklaasid
meie tooteid.

Võtmeklaasid

mudel - Lock Cylinder of Pin Tumbler (8 pins)

Usaldusväärne manipuleerimis- ja puurimiskaitse kvaliteetse lukustussüsteemi ja spetsiaalsete tihvtide abil on kõrge turvalisusega.

Patent:USA:6519988,Prantsusmaa:115651,Taiwan:193248,Saksamaa:201 19 663.8,Mandriosa

Hiina:530843,Jaapan:3084152,Iisrael,Itaalia,India ja teised riigid kandideerivad.

Materjal:Messingist silinder ja võti
Tehnoloogia:
8 sõltumatut lukustuselementi 3 tasapinnas,võtmevariatsioonidega vahemikus 10000 nr.
Ainult 18 mm läbimõõduga,paindlikkus erinevate lukustuselementide valmistamisel ja pikkus alates 15.65 mm kuni 23.15 mm.
8-15 sõltumatut lukustuselementi 3 tasapinnas,1728-ga kuni 1,953,125 peamist variatsiooni.
Saab kohandada välismõõtmeid 15mm-22mm pikkus.
Anti-puurimiskaitse karastatud terasest tihvtide või plaadi kaudu.
Spetsiaalne anti-kõrge turvalisusega pick pin süsteem.
Kvaliteetsed komponendid,rooste-vaba materjal hoiab ära korrosiooni.
Turvakaardiga
Rakendused:Kõigile kõrget turvalisust nõudvatele lukkudele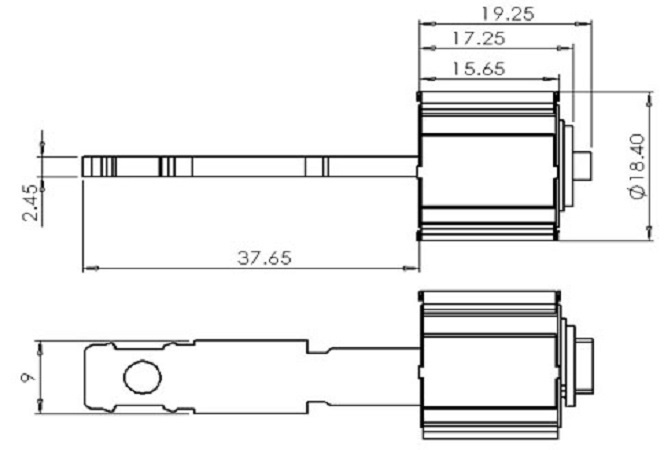 ONE LUS INTERNATIONAL CO., LTD.
Lock Cylinder of Pin Tumbler (8 pins)
none
999999999
http://schema.org/InStock
USD
2020-12-31
https://www.cylinder-lock.com/et/key-tumblers.html
ONE LUS INTERNATIONAL CO., LTD.
90
out of
100
based on
100
user ratings
Enquiry Now
tooted nimekiri