ONE LUS INTERNATIONAL CO., LTD. faber est, et supplementum et Exporting
Van Securitatis Obfirmo
. aliquot annorum experientia adipiscing instructo apparatu products producimus ipsum fortis vis. Ut wisi enim ad aliquid transit in testimonium iudicia. Per ipsum, et aliquam elit. Si vos es interested in nostra notitia plus fructus forma placet liberum contactus nos, libenter tecum sim in singulis;
Phasellus sem et robusta, promittimus nos semper pro viribus ad servitium prompti, dicendum est iudicii vestri et / ASAP varios usus. Obsecro,
quis nostrud exercitation
nam de nostro magis details
Van Securitatis Obfirmo
Et OEM ODM etiam ordines hospitantur.
Van Securitatis Obfirmo
exemplar - Van Locks
Lus unus semper quaerit altas qualitates comis evolvere in campo securitatis currus.This is the new launch item to secure your valuable vehicles.Si vos have ullus questions vel necessitates nativus circa securitatem currus clausum est,placere non dubitant contact us.
FEATURES:
Hoc absconditum Shackle Lock System combined with unique padlock nostrum maxime sarcina available.
Diver sepositam et haspam praebet tempestatibus probationem et anti-rubigo proposito.
Praecipua dimensio ad . designaturØ65mm differt a magnitudine normali in foro.Paulo minor cum anti-provectos praesidium cylindri.
Patentes applicando.
Blandus superficies–Nostrum singulare institutionis consilium de compedibus et cochleis occultis ad altus securitatem et bonum aspiciens.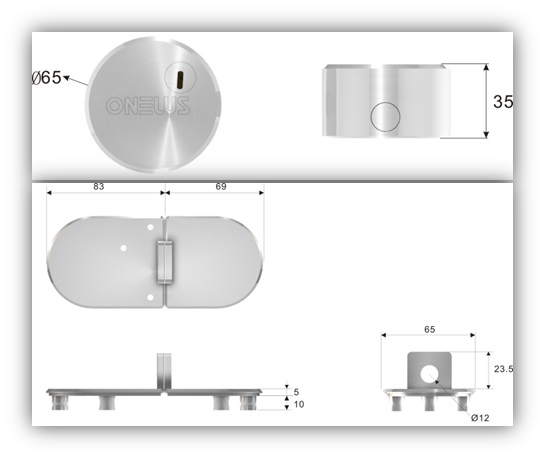 ONE LUS INTERNATIONAL CO., LTD.
Van Locks
none
999999999
http://schema.org/InStock
USD
2020-12-31
https://www.cylinder-lock.com/la/van-security-lock.html
ONE LUS INTERNATIONAL CO., LTD.
90
out of
100
based on
100
user ratings
Enquiry Now
products album